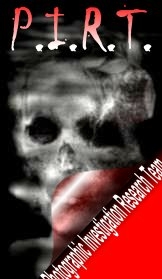 PHOTO DOCUMENTATION - RESEARCH - INVESTIGATION - ANSWERS?

I, along with my wife, Jenifer, started this group in search of Paranormal activity, hauntings, strange and unexplainable occurrences. I believe there are answers to most "unexplainable" activity, but there are some that are just beyond explanation. Using photographic technology, investigational and technical tools of the trade and an open mind, we have set out to find answers, or at least document these occurrences. Please contact us if you are in need of an investigation or have information to share, know of a potentially haunted location, or unexplainable occurrence. INVESTIGATION SERVICES ARE FREE.
Enjoy the site!
John A. Harris and the entire P.I.R.T. team.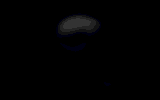 P.I.R.T.

Lansing, Michigan
USA




Visitors since January 2005
Disclaimer: Although we take paranormal investigation very seriously, the website is designed to entertain and educate. The gif. images presented here do not represent any belief or worship in the occult. They are purely presented for entertainment purposes only. If you find anything on this site distasteful or disrespectful, then you probably shouldn't be browsing through paranormal websites in the first place. All photographs taken by PIRT members and all articles written by PIRT members are copyright 2005 and are the property of PIRT. They are not to be published in any way without our written consent. Submitted material within this site may not have been validated and we cannot vouch for it's authenticity - We leave that up to the visitors to decide.